Affordable Website Design
& Custom Graphics
About Rob Noren
WarePig projects are primarily designed and built by Rob Noren. He has been making websites for himself and for others for more than 15 years, and he began WarePig in 1996 as a part-time business. He has developed a specialty in designing successful informational websites for small business and non-profit organizations, but has also worked on more complex commercial and technical (and even award-winning) website and graphics projects.
Rob & Win, his wife of 19 years, moved to Oklahoma in 1994. He has a master's degree in history from Kansas State University, specializing in Reformation Era diplomacy (which explains why he does websites). Rob serves on the board at Heritage Bible Church in Tulsa, Oklahoma. In a good year, he goes to about 40 football games, where he has become known among many Oklahoma high school boosters as the "mini helmet guy."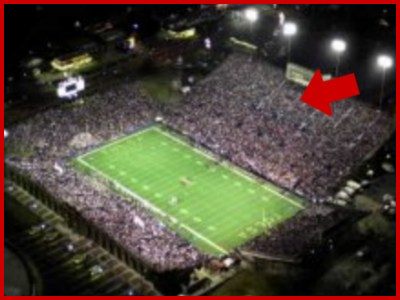 Rob Noren, Section EE, Row 23, Seat 1 (directly below the tip of that big red arrow)
When we take on the assignment of designing your website, we know that you are depending on us to present your company or organization in the best light possible. We approach the project with a sense of propriety in your group and its success-and we simply won't accept the work unless we think we can do that. Our goal is a finished product that makes us all proud. You can count on personal service and careful thought going into every aspect of our work.
We hope that you will give us the opportunity to serve you!




© Copyright, WarePig 1996-2010. All Rights Reserved.